Posts

96

Joined

Last visited

Days Won

2
SadCamelion's Achievements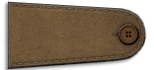 Private (39/102)
@Pichu1199@VailliantGarcia if you are into some (mostly) faster instrumentals, this might be perfect for you!

has a tense doom kind of atmosphere to it (the genre not the game:D), really like the part from 2:40 to 3:13 also has a version with vocals for the ones who like it:

A short ambient track this time

Alles Gute auch von mir @Hawk

Both are really good, especially those guitars! You Sir have some good taste Nearest to that from what I listen to is probably Be´Lakor

really powerful tone in this one, wish more bands would release instrumental versions of their songs.

@Pichu1199 @VailliantGarcia I bet you two are gonna like this

Best: 5th round Killing 8 people at Moiseevo with a captured AVT-40 from the bushes, and spotting for Artillery, worth a whole 48 points Worst: @outlaw in the enemy artillery hitting you everywhere, as always Funniest: Last round in the last few minutes, @ShadowNick runs into the flagzone at Lenino where it was only me at that time. Hit me once, wounding me and then for probably half a minute we just sidestepped, trying to hit each other first with rifles and then with bayonets to no avail. Then he suddenly switched back to the rifle and hit me in the face. Have you no honor?

Just in case there are any Melodic Death Metal fans around. Has an amazing melody!

Proof that you don´t need voice for incredible music

Oh ja, die Space Frogs sind so ziemlich die einzigen deutschen Youtuber die ich regelmäßig schaue, die machen sowas immer echt gut muss ich sagen! Der eine Daumen hoch war bestimmt von einem Privatkanal eines FUNK chefsXD

Habs zwar nur auf zweifacher Geschwindigkeit gesehen, aber selbst die 3 Minuten sind eigentlich zu schade dafür... Ich frage mich wie die das noch schaffen mehr likes als dislikes zu haben, dafür dass das Video eigentlich nur Leute provoziert und keinen Unterhaltungswert bietet?